Tous les prix affichés sont sujets aux taxes applicables / All prices are subject to applicable taxes
Voici les bébés Uromastyx geyri
issus de la reproduction entre
Honeycomb (F) et UWCM (M) de 2012:
Le prix des bébés
Uromastyx geyri
est
de 150$ chacun sauf avis contraire.
Nous demandons un dépôt non-remboursable
de 25% pour réserver un bébé
Uromastyx geyri
.
Veuillez communiquer avec nous
pour les méthodes de paiement.
Here are the Uromastyx geyri
babies from the 2012 breeding
of Honeycomb (F) and UWCM (M) :
The price

of the

Uromastyx

geyri babies

is

150$ each

unless otherwise noted.
We require a

non-refundable deposit




of

25

%

to reserve

a baby




Uromastyx

geyri

.





Please contact

us
for

payment methods

.

Qui est Honeycomb?

Comme nous n'avons pas eu le temps de vous présenter nos nouveaux Uromastyx geyri acquis ce printemps, voici une petite photo de Honeycomb, la mère des bébés. Malheureusement, elle est en mue sur cette photo.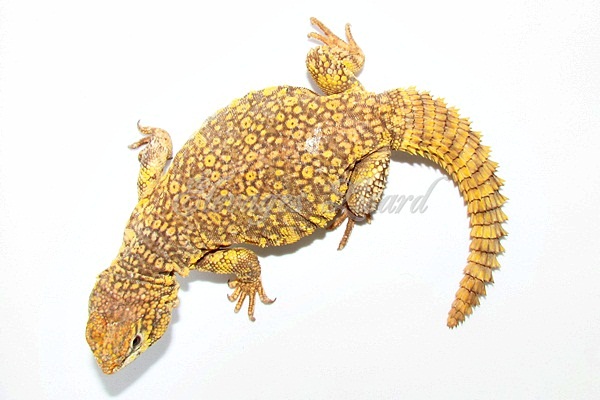 Que veut dire UWCM?

UWCM veux tout simplement dire "Unknown Wild Caught Male", soit un mâle inconnu, capturé en nature ou provenant simplement de la nature. On désigne ainsi les mâles inconnus qui ont accouplés certaines de nos femelles qui sont arrivées en captivité ce printemps étant déjà gravides.