"Petit ocellata" - 2014 - Uromastyx ocellata

Maintenant dans une bonne famille! Merci! / Now in a good home! Thank you!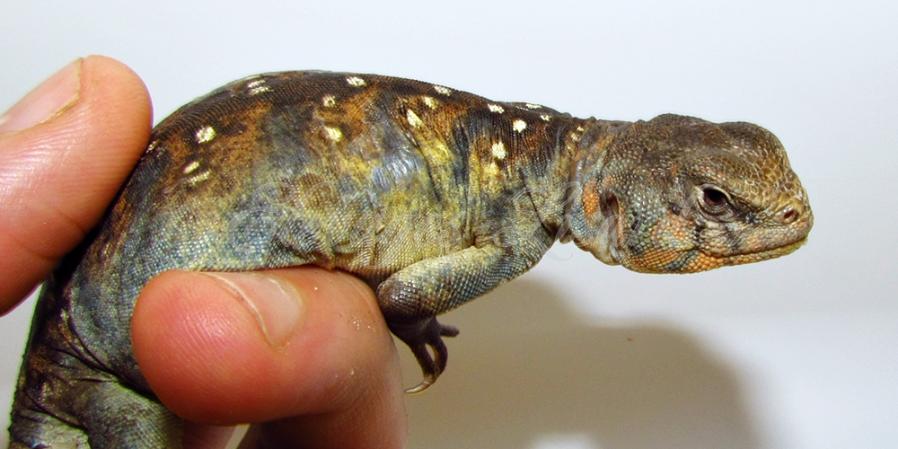 L'histoire de "Petit ocellata":


Cet uromastyx ocellata juvénile (qui serait âgé de 2 ans environ) nous a été apporté par une âme charitable qui voulait le sauver des mauvaises conditions qu'il avait eues chez son ancien propriétaire. Il était tellement en mauvais état que cette personne ne se sentait pas capable de l'aider et nous l'a apporté pour que l'on tente le tout pour le tout pour le sauver.


Voici de quoi il avait l'air à son arrivée le 7 mars 2014 (poids de seulement 24g):



The story of "Little ocellata"

This juvenile uromastyx ocellata (which would be about 2 years old) was brought to us by a kind soul who wanted to save it from the poor conditions he had had with his former owner. He was so poor-looking that the person did not feel able to help him so he brought him to us so we can try everything out to save him.



Here is what he looked like when he arrived on March 7, 2014 (weight of only 24g):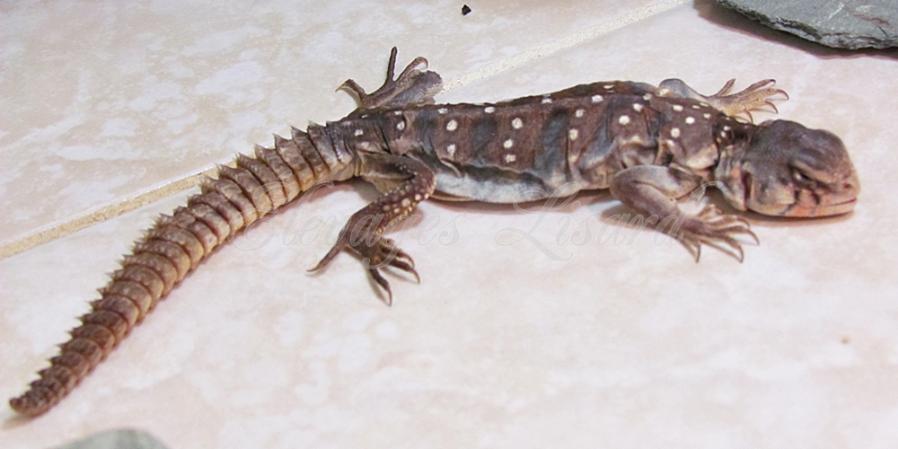 Voici de quoi il à l'air maintenant après quelques mois chez nous (poids de 46g le 14 juin 2014):


Here's what it looks like now after a few months with us (weight 46g June 14, 2014):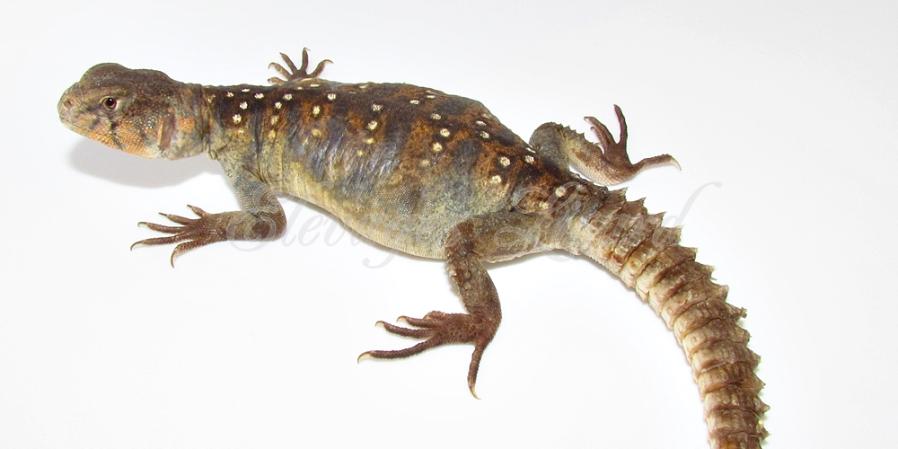 Il était très maigre et avait plusieurs couches de mues collées sur sa peau. Il est passé de 24g à 46g. Maintenant qu'il a bien mué, sa peau a une apparence imparfaite à cause des couches de mues successives qui étaient collées. Nous croyons qu'avec le temps la peau redeviendra belle. Un peu nerveux (et c'est normal après ce qu'il a subit), il a besoin d'une famille qui voudra l'observer au début et lui offrir de bonnes conditions de garde. Il pourra être manipulé de temps à autre, mais il faudra lui laisser le temps de s'habituer à vous et être très patient.



He was very thin and had several layers of shed stuck to his skin. He went from 24g to 46g. Now that he has shed, his skin still has an imperfect appearance because of successive skin layers that were stuck. We believe that over time the skin will return to beautiful appearance. A little nervous (and this is normal after what he has undergone), he needs a family who will accept to only watching him at first and that is willing to offer great husbandry conditions. He may be manipulated from time to time, but you'll have to give him time to get used to you and be very patient.