"Scoli" - 2014 - Uromastyx ornata ornata

Maintenant dans une bonne famille! Merci! / Now in a good home! Thank you!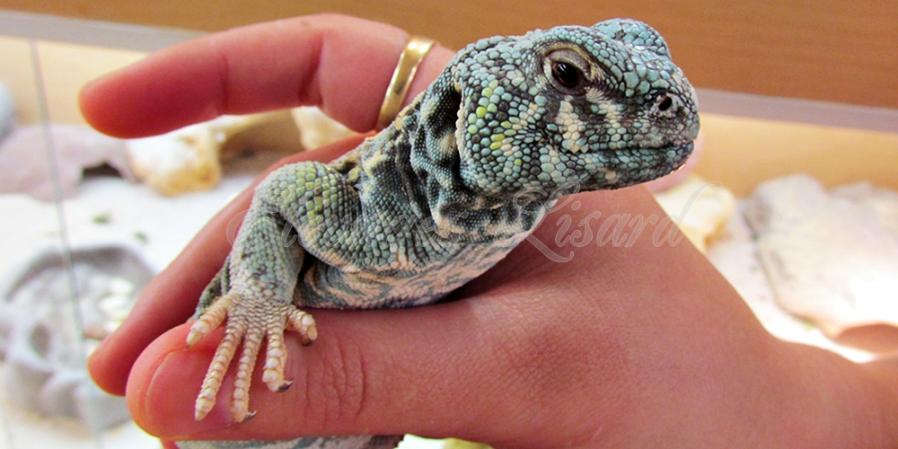 L'histoire de "Scoli":


Ce jeune mâle uromastyx ornata nous a été apporté par une personne qui l'avait récupéré de quelqu'un qui n'en prenait apparemment pas bien soin. Nous l'avons surnommé "Scoli" du à sa scoliose qui a probablement été causée par un manque d'UVB de bonne qualité (ou pas d'UVB du tout) qui a mené à des problèmes de calcification des os et de sa colonne vertébrale. Heureusement, il est encore jeune et sa croissance n'est pas terminée. Son dos, un peu arqué dans le bas, restera probablement ainsi, mais en grandissant l'apparence sera probablement moins marquante. Il a également eu des problèmes de mues et lorsque nous l'avons eu il avait plusieurs couches successives de peau qui étaient collées. En muant, toutes ses couches de peau sont décollées, laissant une peau cicatrisée (les taches blanches). Nous croyons qu'en grandissant et qu'après plusieurs mues, ces marques pourraient finir par diminuer et peut-être même partir complètement.

Scoli a un tempéramment très curieux. Il est assez social et après un moment d'acclimatation dans son nouveau foyer, il pourra être manipulé.



The story of "Scoli"


This young uromastyx ornata male was brought by a person who had recovered it from someone who apparently didn't took good care of it. We nicknamed him "Scoli" due to his scoliosis which was probably caused by a lack of good quality UVB (or no UVB at all), which led to calcification problems of the bones and his spine. Fortunately, he is still young and its growth is not completed yet. His back is arched slightly at the base, and it will probably remain so, but when growned up, it will probably be less prominent. He also had shedding problems and when we got him, he had several layers of skin that were stuck. When he shed, all skin layers peeled off, leaving a healed bare skin (white spots). We believe that while growing and after several shed, these spots could eventually decrease and maybe even go off completely.


Scoli has a very curious temperament. He is quite social and after an acclimation period to his new home, he can be manipulated.