Iris - 2017 - Uromastyx ocellata

Maintenant dans une bonne famille! Merci! / Now in a good home! Thank you!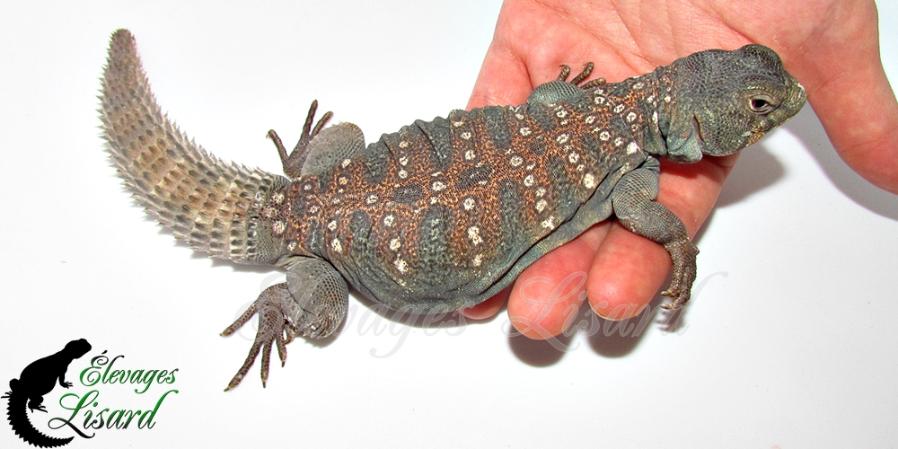 L'histoire de "Iris":


Cette femelle Uromastyx ocellata de 3 ans est née chez nous le 13 juin 2014 et provient de la portée d'Acacia & Yuri.
Elle a un trouble de vision que nous n'avions pas décelé au départ, mais que ses anciens propriétaires ont remarqué avec le temps. C'est comme si elle avait besoin de lunettes. Ceci ne l'a pas empêché de bien manger et grossir normalement. Quand on veut l'approcher pour la toucher ou la prendre, il faut s'assurer qu'elle nous a bien vus pour ne pas la faire sursauter.
Mis à part son problème de vision, elle est en bonne santé. Elle n'a pas besoin de soin particuliers à cause de sa condition, elle est totalement autonome. Nous souhaitons lui trouver une famille qui prendra bien soin d'elle.
Cette femelle ne devra pas être reproduite.

The story of "Iris":


This 3 years old female Uromastyx ocellata was born here on June 13th, 2014 and comes from the clutch of Acacia & Yuri.
She has a vision disorder that we had not detected initially, but her former owners have noticed it over time. It's like she needs glasses. This did not prevent her from eating well and growing normally. When you want to approach her to touch her or pick her up, you have to make sure she has seen you so it doesn't make her jump.
Aside from her vision problem, she is healthy. She does not need special care because of her condition, she is totally autonomous. We want to find a family that will take good care of her.
This female should not be reproduced.