Mini - 2018 - Uromastyx nigriventris

Maintenant dans une bonne famille! Merci! / Now in a good home! Thank you!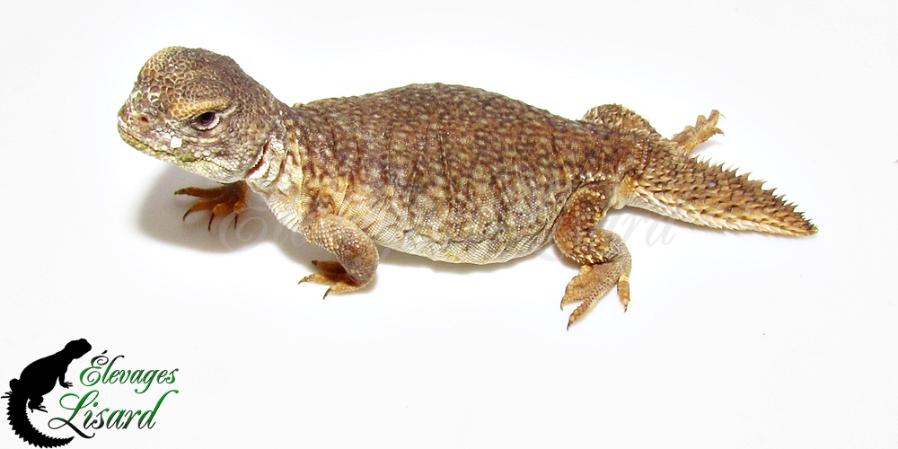 L'histoire de "Mini":


Cet Uromastyx miniature est le résultat du seul œuf fécondé de Syrah & Sauvignon en 2018. Les autres œufs étaient infertiles, il est donc le seul de la portée. Il est né tout petit, et prend plus de temps à grandir que les autres bébés du même âge. Vous pouvez voir une comparaison avec la photo plus bas.

Nous ne sommes pas sûrs encore s'il s'agit d'un nain et qu'il restera toujours plus petit ou s'il a simplement une croissance plus lente et qu'il sera au final la même taille que les autres. Nous ne savons pas non plus s'il s'agit d'un mâle ou d'une femelle. Il mange très bien et a une belle personnalité. Il n'est pas peureux et il se laisse facilement manipuler. On l'a gardé sous surveillance longtemps pour s'assurer qu'il n'a aucun autre problème.

Finalement, tout semble bien aller pour lui, sauf le fait qu'il est mini, d'où son nom. Ce n'est pas parce qu'il est plus petit qu'on peut le garder dans un très petit terrarium. Il a les mêmes besoins en températures et il est très actif (il court, et grimpe et fait tout comme les autres). Il faudrait aussi le garder seul car un autre Uromastyx de la même espèce pourrait le blesser du à leur différence de taille.

The story of "Mini":


This miniature Uromastyx is the result of the only fertilized egg of Syrah & Sauvignon in 2018. The other eggs were infertile, so it is the only one of the litter. He was born very small, and takes longer to grow than other babies of the same age. You can see a comparison with the photo below.

We're not sure yet if he's a dwarf and he will always be smaller or just grow slower and ultimately be the same size as the others. We also do not know whether it is a male or a female. He eats very well and has a beautiful personality. He is not afraid and he is easily handled. It has been kept under surveillance for a long time to make sure it has no other problem.


Finally, everything seems to be fine for him, except that he is mini, hence his name. It is not because he is smaller that it can be kept in a very small terrarium. He has the same needs in temperatures and he is very active (he runs, and climbs and does everything like the others). It should also be kept alone because another Uromastyx of the same species could hurt him due to their size difference.