Silver & Jungle - 2018 - Uromastyx ornata philbyi

Maintenant dans une bonne famille! Merci! / Now in a good home! Thank you!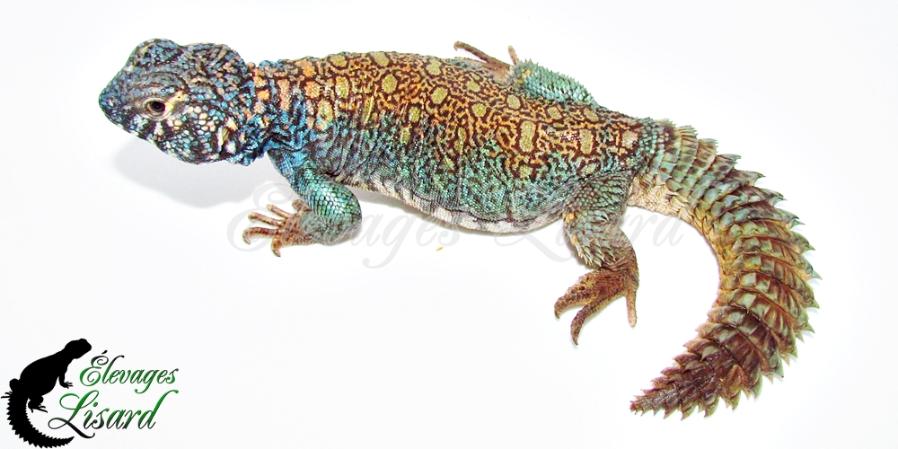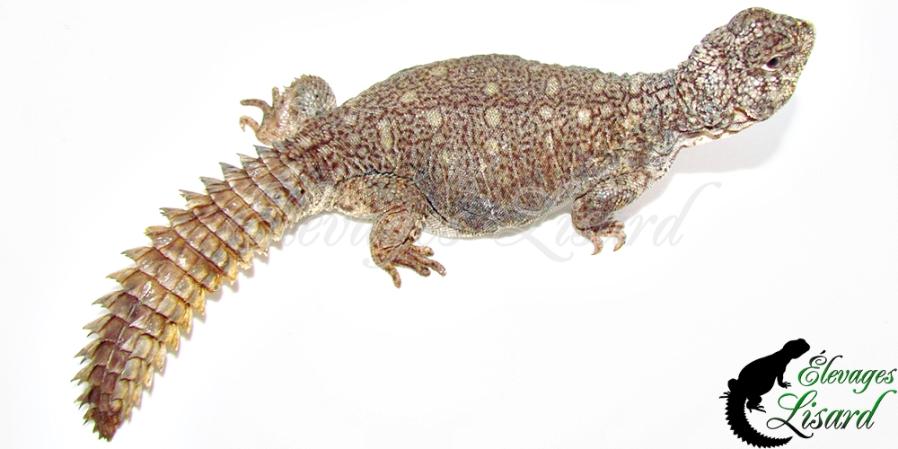 L'histoire de Silver et Jungle:


Silver et Jungle sont deux Uromastyx ornata philbyi qui ont été importés en 2012 lors de la seule importation de cette espèce au Canada. Ils sont chez nous depuis ce temps et sont donc en captivité depuis un bon moment déjà. Ils sont curieux et manipulables. Ces deux reproducteurs vivent ensemble depuis 6 ans et s'entendent bien.
Ils sont en santé et mangent bien. Silver a quelques bouts de doigts manquants (à cause de son passé dans la nature), mais ceci ne change rien à sa qualité de vie. Jungle lui, a seulement une oreille (eh oui!) et c'est quelque chose qu'on a remarqué après quelques années seulement. Donc ça ne parait pas vraiment, il faut vraiment regarder spécifiquement pour le remarquer.
C'est une décision difficile de les laisser partir, mais nous avons gardé une de leur fille comme future reproductrice et la place commence à manquer. Nous devons donc faire des choix.
Nous souhaitons leur trouver une famille qui saura les apprécier autant que nous. Ces deux individus spéciaux sont aussi attachants que beaux. Nous avions spécifiquement choisi Silver à cause de sa couleur uniforme argentée qui la distinguait des autres et Jungle aussi à cause de ses couleurs vraiment spéciales passant du bleu, au vert, au rouge brique.
Si vous êtes intéressés par un projet de reproduction ou simplement si vous voulez avoir cette espèce, c'est une bonne occasion!

The story of Silver and Jungle:


Silver and Jungle are two Uromastyx ornata philbyi that were imported in 2012, the only time this species was imported into Canada. They have been with us since then and have been in captivity for quite some time now. They are curious and can be handled easily. These two breeders lived together for 6 years now and get along well.
They are healthy and eat well. Silver has some missing finger tips (because of his past in the wild), but this does not change her quality of life. Jungle only has one ear (yes!) and it's something that we noticed after only a few years. So it does not really look a lot, you have to look specifically to notice it.



It is a difficult decision to let them go, but we have kept one of their daughter as a future breeder and the place is starting to run out. So we have to make choices.

We want to find a family that will appreciate them as much as we do. These two special individuals are as endearing as they are beautiful. We specifically chose Silver because of its silvery uniform color that set it apart from others and Jungle because of its really special colors from blue, green and brick red.

If you are interested in a breeding project or simply if you want to keep this species, it's a bargain!