Manga - 2019 - Pogona vitticeps

Maintenant dans une bonne famille! Merci! / Now in a good home! Thank you!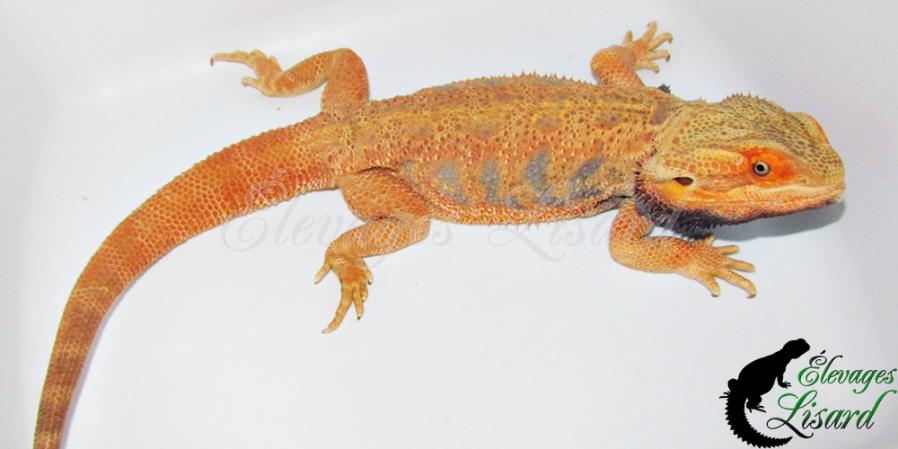 L'histoire de Manga:


Ce dragon barbu adulte provient de notre lignée de German Giant de Rusty & Flake (nos tout premiers dragons!). Il est né en 2013.
C'est un garçon qui l'avait choisi comme compagnon et qui s'en est occupé pendant les 6 dernières années. Il a toujours été en communication avec nous quand il avait des interrogations et des inquiétudes à propos de son dragon. Nous savons qu'il en a bien pris soin et nous pouvons le constater aussi. Débutant bientôt ses études au CEGEP et devant déménager en appartement dans une autre ville, il a pris une décision difficile pour le bien de son animal. Il préférait nous laisser le soin de lui trouver une bonne famille.
Manga mange de tout. Il raffole des vers goliath et des vers à soie (comme la plupart des dragons). Il mange aussi des grillons. Pour ce qui est des végétaux, il en mange également. Manga n'est pas nerveux, mais il aime bouger. Il se promène beaucoup dans son terrarium et aime sortir. Nous souhaitons trouver une famille aimante qui saura lui donner du temps et de l'attention. Il a 6 ans, mais est vraiment en forme et en santé. Il pourra vivre encore de belles années. Rusty, sa mère, nous a quittés en 2019 à l'âge respectable de 11 ans.

The story of Manga:


This adult bearded dragon comes from our German Giant line from Rusty & Flake (our very first dragons!). He was born in 2013.
It was a boy who had chosen him as a companion and who has taken care of him for the last 6 years. He has always been in touch with us when he had questions and concerns about his dragon. We know he has taken good care of him and we can see it too. Beginning soon his studies at the CEGEP and having to move into an apartment in another city, he made a difficult decision for the good of his animal. He preferred to let him with us so we can find a good family.
Manga eats everything. He loves hornworms and silkworms (like most dragons). He also eats crickets. As for plants, he eats them too. Manga is not nervous, but he likes to move. He walks a lot in his terrarium and likes to go out. We want to find a loving family that will give him time and attention. He is 6 years old, but is really fit and healthy. He can still live many beautiful years. Rusty, his mother, passed away in 2019 at the respectable age of 11 years.