Bébé 2017 #3 - 2020 - Agame peint

Maintenant dans une bonne famille! Merci! /
Now in a good home! Thank you!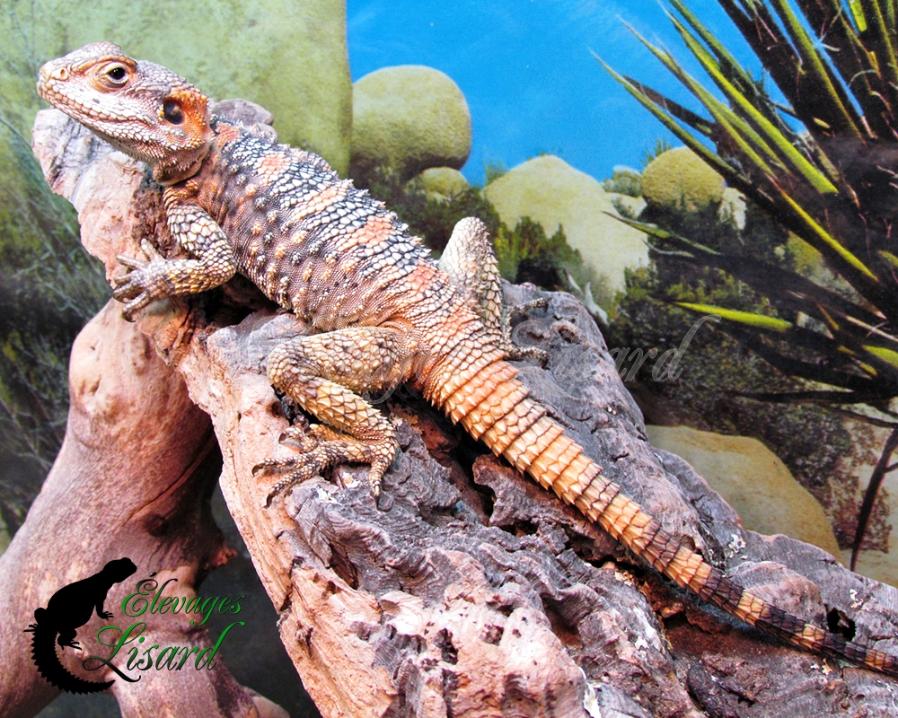 L'histoire de Bébé 2017 #3:


Ce magnifique jeune mâle agame peint est né chez nous en 2017 (bébé agame peint 2017 #3). Il est adulte mais n'a pas totalement fini sa croissance.
Au début, quand il est revenu chez nous, il était plus peureux/défensif. Nous avons respecté son besoin de s'adapter à son nouvel environnement. Il vient maintenant manger dans notre main et on peut le manipuler. Nous le faisons sur de courtes périodes pour le moment et nous augmentons tranquillement la durée. On voit qu'il est beaucoup plus à l'aise et qu'il commence à être curieux. Il est très gourmand et adore les vers de toutes sortes.
La famille idéale pour lui serait une famille qui saura le respecter et être plus patiente au début. Il va devoir vous faire confiance avant que vous commenciez à vouloir le prendre (un peu comme n'importe quel lézard!). Ce processus vous sera expliqué plus en détails lors de l'adoption. Pour vous donner un ordre d'idée, on parle d'un processus d'environ de 3 à 6 semaines pour cet individu.
Nous pensons qu'il serait un bon animal pour des adultes, ou encore une famille avec adolescents (ou des enfants qui sont très patients et qui sauront le respecter). Nous sommes donc ouverts à toutes les possibilités, tant que vous êtes prêts à respecter son rythme.
Une fois qu'il sera habitué à son nouvel environnement et qu'il vous fera confiance, c'est un compagnon que vous allez adorer.

Comme nous sommes présentement en pandémie de Covid-19, nous avons une méthode différente pour les visites. Cliquez ici pour en savoir plus.

Merci de votre compréhension.

The story of Baby 2017 #3:


This beautiful young painted agama male was born here in 2017 (painted agama baby 2017 # 3). He is now an adult but has not fully finished growing yet.
At first when he came back to us he was more fearful/defensive. We respected his need to adapt to his new environment. He now comes to us to eat in our hand and we can handle it. We're doing it for short periods of time at the moment and we're slowly increasing the length. We can see that he is much more comfortable and that he is starting to be more curious. He is very glutton and loves worms of all kinds.
The ideal family for him would be a family that will respect him and be more patient at the start. He's going to have to trust you before you can start to handle him (much like any lizard!). This process will be explained to you in more detail upon adoption. To give you an idea, we are talking about a 3 to 6 weeks process for this individual.
We think he would be a good animal for adults, or even for a family with teenagers (or children who are very patient and will respect him). We are therefore open to all possibilities, as long as you are ready to respect his pace.
Once he gets used to his new surroundings and has confidence in you, he is a companion that you will love.

As we are currently in a Covid-19 pandemic, we have a different method for visits. Click here to find out more.


Thank you for your understanding.