Blu - 2020 - Uromastyx ornata philbyi

Maintenant dans une bonne famille! Merci! / Now in a good home! Thank you!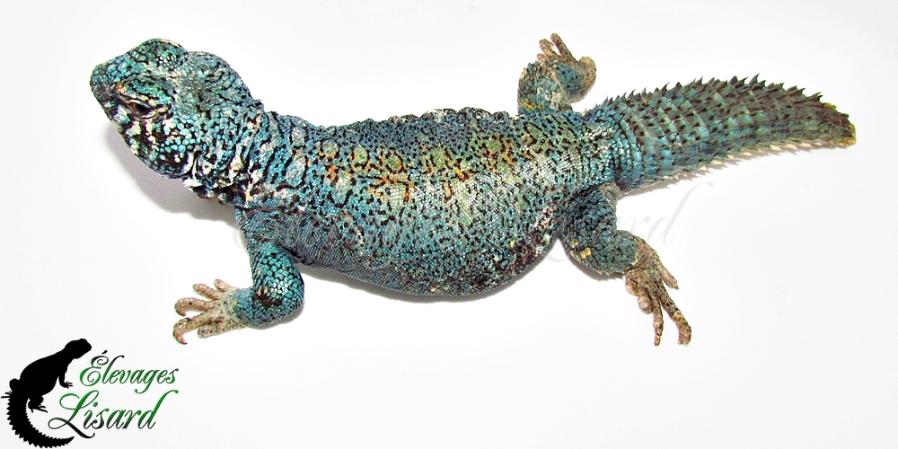 L'histoire de Blu:


Blu est un Uromastyx ornata philbyi qui est avec nous depuis qu'il a été importé de son pays d'origine en 2012. On estime sa date de naissance en 2004, mais on ne le sait pas exactement puisque nous l'avons eu déjà à taille adulte. Blu a été nommé ainsi car il est très bleu et possède peu de marquages jaunes ou oranges.

D'un tempérament très calme, il est aussi très curieux et amical. C'est un lézard qui conviendra à toutes les familles car il est vraiment d'un bon tempérament. Évidemment, il faudra lui laisser le temps de s'habituer à son nouvel environnement.

Nous avons fait le choix de nous départir de ce mâle car nous avons gardé un de nos bébés Uromastyx ornata philbyi provenant de notre élevage qui prendra la relève pour la reproduction. Nous aimerions garder Blu, mais l'espace nous manque. Nous savons qu'il fera le bonheur d'une autre famille et c'est cette pensée qui nous motive à le laisser aller.

Comme nous sommes présentement en pandémie de Covid-19, nous ne pourrons malheureusement pas faire de visite pour ce lézard. Nous privilégierons une expédition ou un ramassage sans contact.

Merci de votre compréhension.

The story of Blu:


Blu is an Uromastyx ornata philbyi who has been with us since he was imported from his country of origin in 2012. We estimate his date of birth around 2004, but we don't know it exactly since we already had him at adult size. Blu was so named because he is very blue and has few yellow or orange markings.


With a very calm temper, he is also very curious and friendly. He is a lizard that will suit all families because he is really of a good temperament. Obviously, he will have to be given some time to get used to his new environment.

We made the choice to part way of this male because we kept one of our babies Uromastyx ornata philbyi which will take over for reproduction. We'd like to keep Blu, but we're running out of space. We know it will make another family happy and it is this thought that motivates us to let it go.


As we are currently in a Covid-19 pandemic, we will unfortunately not be able to offer a visit for this lizard. We will prefer a shipment or a contactless pickup.

Thank you for your understanding.