Capitaine Crochet - 2020 - Crotaphytus collaris

Maintenant dans une bonne famille! Merci! / Now in a good home! Thank you!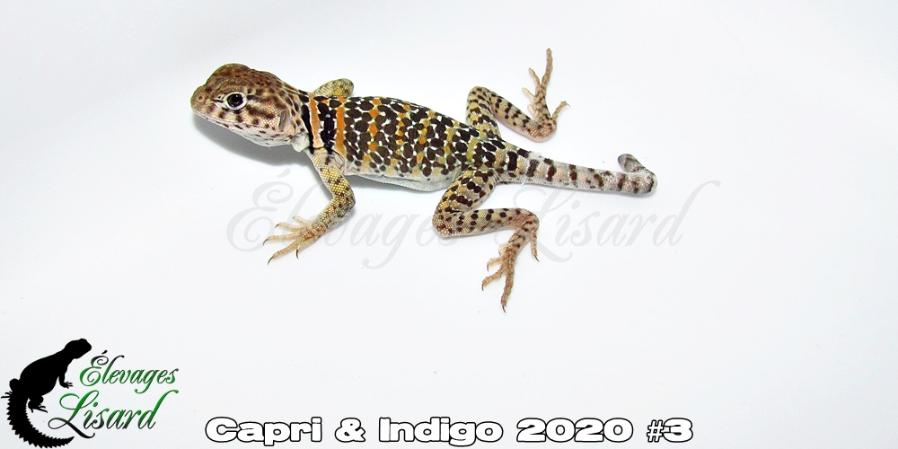 L'histoire de Capitaine Crochet:


Ce bébé est né avec la queue comme cela, elle ne s'est pas bien développée dans l'œuf. Depuis qu'il est né, il mange très bien et grossit aussi vite que les bébés de la même portée. Il est très vorace et ne laisse aucune chance aux insectes!

Chez les lézards à collier, la queue sert surtout de balancier quand ils sautent. Dans son cas, il peut être un peu moins habile lorsqu'il saute et si jamais il se retrouve sur le dos, il a plus de difficulté à se remettre du bon sens. Malgré tout ceci, il est 100% autonome et se débrouille très bien.

Nous sommes convaincus qu'il fera le bonheur d'une famille qui saura l'apprécier avec sa différence qui le rend encore plus unique.



The story of Captain Hook:


This baby was born with his like that, it didn't develop well while in his egg. Since he was born, he has been eating very well and growing as fast as babies in the same clutch. He is very voracious and leaves no chance for insects!

For collared lizards, the tail is mainly used to balance themselves when they jump. In his case, he may be a little less skillful when he jumps and if he ever finds himself on his back, he has more difficulty to get back on his feet. Despite all this, he is 100% autonomous and does very well.

We are convinced that he will delight a family who will appreciate him with his difference which makes him even more unique.