Maia & Zephyr 2020 #1 - 2021 - Agame peint

Maintenant dans une bonne famille! Merci! / Now in a good home! Thank you!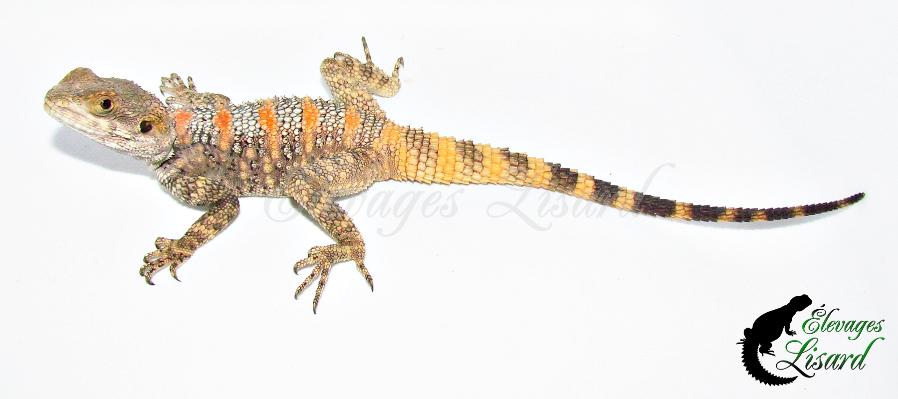 L'histoire de Gaston :


Gaston est un bébé de la petite portée de Maia & Zéphyr de 2020, qui ne comptait que 3 bébés. Il avait été adopté par une famille géniale qui lui a donné tout ce dont il avait besoin pour bien croitre et se développer, autant physiquement que mentalement. Malheureusement une série d'évènements imprévus à mener le propriétaire à devoir s'en départir rapidement. Voulant le mieux pour son animal, il a décidé de nous le rapporter pour que nous puissions prendre le temps de le replacer dans une autre bonne famille. Nous le remercions de ce geste responsable.
Gaston est en super forme et il est très social. De plus, il est magnifique! Quoi demander de plus? Il était avec des adultes mais serait adapté aussi à une famille avec enfants. Il est calme et facile d'approche. Il mange bien tous les insectes et semble avoir un penchant pour les fraises!
Pour ceux qui connaissent moins les agames peints, ce sont des lézards très curieux et interactifs. Ils sont manipulables et adorent avoir de l'attention. Ils aiment sortir de leur terrarium et vous le feront savoir quand ils vont vouloir sortir et aller explorer votre maison. C'est une de nos espèces préférées depuis plusieurs années!


Comme nous sommes présentement en pandémie de Covid-19, nous avons une méthode différente pour les visites. Cliquez ici pour en savoir plus.

Merci de votre compréhension.

The story of Gaston:


Gaston is a baby of the small 2020 clutch of Maia & Zéphyr, who had only 3 babies. He had been adopted by a great family who gave him everything he needed to grow and develop well, both physically and mentally. Unfortunately a series of unforeseen events led the owner to have to relocate him quickly. Wanting the best for his animal, he decided to bring him back to us so that we could take the time to place him back in another good family. We thank him for this responsible gesture.


Gaston is in great shape and he is very social. In addition, he is magnificent! What more could you ask for? He was with adults but would also be suitable for a family with children. He is calm and easy to approach. He eats all insects well and seems to have a penchant for strawberries!
For those who are less familiar with painted agamas, they are very curious and interactive lizards. They are easy to handle and love to have attention. They love to come out of their terrarium and will let you know when they are going to want to come out and go explore your house. This has been one of our favorite species for several years!


As we are currently in a Covid-19 pandemic, we have a different method for visits. Click here to find out more.

Thank you for your understanding.