Midnight & Neptune 2021 #2 - 2021 - Uromastyx ornata philbyi

Maintenant dans une bonne famille! Merci! / Now in a good home! Thank you!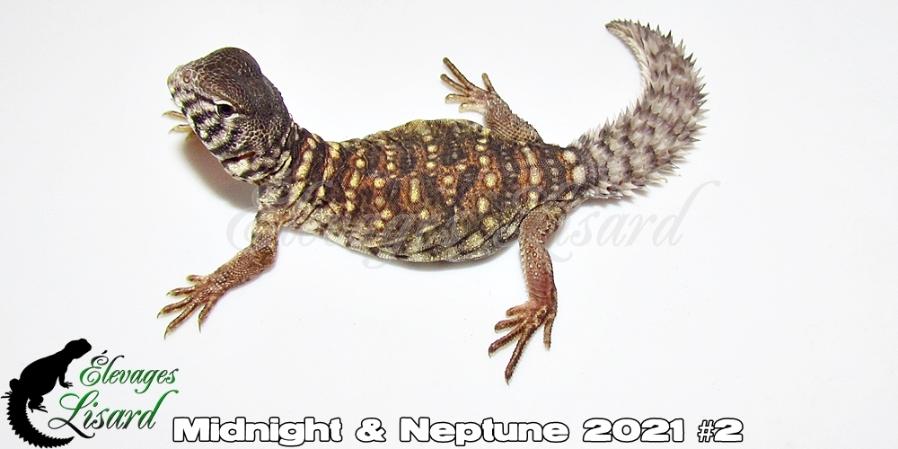 L'histoire de ce bébé:


Ce petit Uromastyx ornata philbyi issu de la portée de Midnight et Neptune est né avec un problème de coordination au niveau de la tête. Il s'agit probablement d'un problème neurologique causé par un mauvais développement dans l'œuf. Ceci n'affecte pas sa vie : il mange, court et fait tout comme les autres, mais il le fait de façon plus maladroite. Nous l'avons gardé sous observations pendant 3 mois pour s'assurer qu'il n'y ait pas d'autre problème. Comme il va bien et qu'il est même plus gros que ses frères et sœurs, nous sommes prêts à lui trouver sa famille d'accueil pour la vie.

La seule chose à faire attention, c'est lors des manipulations. Il pourrait plus facilement tomber de nos mains s'il manque d'équilibre. Donc quand on le prend, il faut être plus attentif à ce qu'il fait parce qu'il est plus maladroit.

Le masculin est utilisé dans le texte parce que nous pensons que c'est un petit mâle, mais nous en serons certains seulement dans quelques mois.

Comme nous sommes présentement en pandémie de Covid-19, nous avons une méthode différente pour les visites. Cliquez ici pour en savoir plus.

Merci de votre compréhension.

The story of this baby:


This little Uromastyx ornata philbyi from Midnight and Neptune's clutch was born with a head coordination problem. This is probably a neurological problem caused by poor development during his incubation. This does not affect his life: he eats, runs and does everything like everyone else, but he does it more clumsily. We kept him under observation for 3 months to make sure there was no further problem. Since he is well and is even bigger than his siblings, we are ready to find him his new family for life.


The only thing to watch out for is when you are handling him. He could more easily fall out of our hands since he lacks balance. So when picking him up you have to be more careful about what he is doing because he is more clumsy.

The masculine is used in the text because we think he is a little male, but we will only be sure in a few months.

As we are currently in a Covid-19 pandemic, we have a different method for visits. Click here to find out more.


Thank you for your understanding.