Gaia & Zuky 2021 #5 - 2022 - Agame peint

Maintenant dans une bonne famille! Merci! / Now in a good home! Thank you!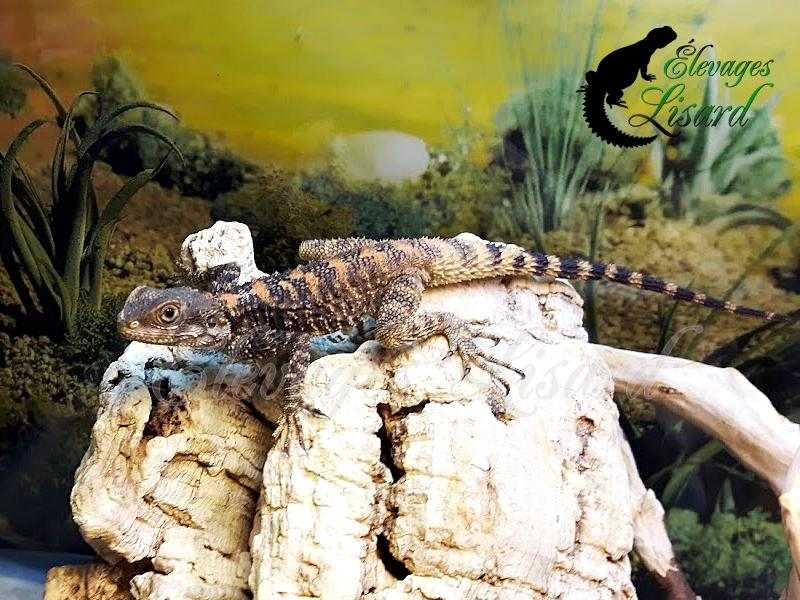 L'histoire de "Gaia&Zuky2021#5":


Ce petit agame mâle est né avec une queue croche (dû à un problème de température lors de l'incubation des œufs). Plus petit, le croche était plus prononcé, mais c'est de moins en moins apparent au fur et à mesure qu'il grandit. C'est uniquement esthétique, il peut grimper, courir et sauté sans problème.

Il est très nerveux, et ce, depuis sa naissance. Nous prenons du temps avec lui pour travailler là-dessus, mais malheureusement, avec la charge de travail de l'élevage, c'est difficile de mettre autant de temps qu'il faudrait. Il se cache beaucoup et se sauve lorsqu'il nous voit. Quand on le manipule, il reste assez calme, mais peut aussi se sauver rapidement.

Nous cherchons une famille très patiente qui pourra le respecter mais qui sera aussi en mesure de travailler avec lui pour qu'il soit de plus en plus facile d'approche. Il n'est pas agressif, il a essentiellement juste peur de nous. Idéalement, il faudrait quelqu'un d'expérimenté avec les lézards ou autres reptiles. Ce lézard est déconseillé pour un enfant car il ne sera pas manipulable rapidement.

La cohabitation avec un agame femelle qui n'est pas nerveuse serait un atout, mais non obligatoire. Souvent, habiter avec un congénère qui est calme aide beaucoup à l'acclimatation et à diminuer le stress du lézard qui est plus nerveux (il se rend compte qu'il n'y a pas de danger finalement en voyant le comportement de l'autre).

Nous sommes convaincus que nous pourrons lui trouver une bonne famille. Le prix qui est dérisoire est symbolique, car nous savons qu'il va y avoir beaucoup de travail à faire avec lui. Il n'a aucun souci de santé mis à part la malformation à sa queue (voir les photos ci-dessous).

Comme nous sommes présentement en pandémie de Covid-19, nous avons une méthode différente pour les visites. Cliquez ici pour en savoir plus.

Merci de votre compréhension.

The story of "Gaia&Zuky2021#5":


This little male painted agama was born with a crooked tail (due to a temperature problem during egg incubation). When he was smaller, the angle in his tail was more pronounced, but it's less and less apparent as he grows. It's only aesthetic, he can climb, run and jump without any problem.

He is very nervous, and has been since birth. We take time with him to work on it, but unfortunately, with the workload of running a business, it is difficult to put as much time as it would take. He hides a lot and runs away when he sees us. When handled, he remains fairly calm, but can also run away quickly.

We are looking for a very patient family who will be able to respect him but who will also be able to work with him so that he is more and more easy to approach. He's not aggressive, he's basically just scared of us. Ideally, we seek someone experienced with lizards or other reptiles. This lizard is not recommended for a child because he will not be easy to handle any time soon.

Cohabitation with a female who is not nervous would be an asset, but not mandatory. Often, living with a cagemate who is calm helps a lot with acclimatization and to reduce the stress of the lizard who is more nervous (he realizes that there is no danger after seeing the behavior of the other lizard).

We are convinced that we can find him a good family. The price, which is ridiculous, is symbolic, because we know that there is going to be a lot of work to do with it. He has no health concerns apart from the malformation in his tail (see pictures below).


As we are currently in a Covid-19 pandemic, we have a different method for visits. Click here to find out more.


Thank you for your understanding.

À quelques semaines / At a few week old: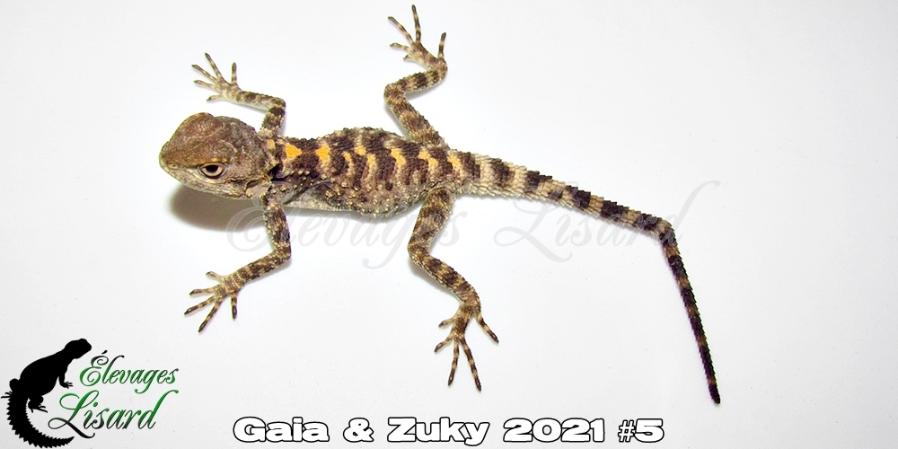 À quelques mois / At a few month old: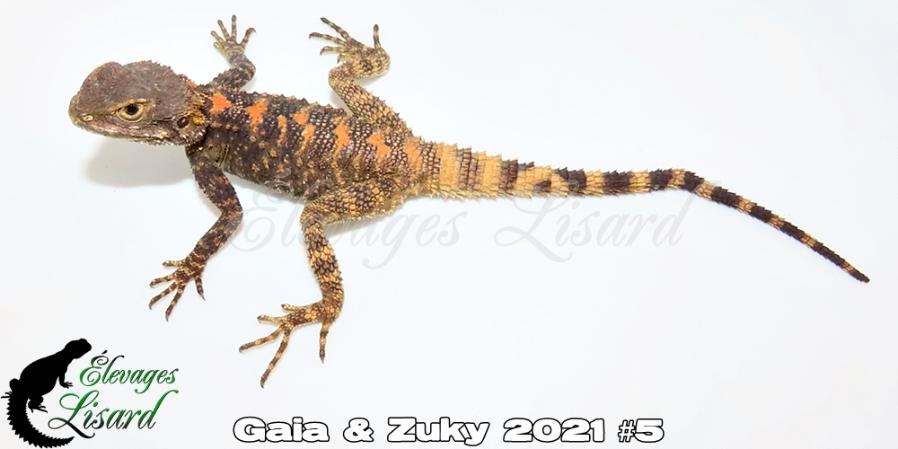 À presque 1 an (Actuellement) / At almost 1 year old (Actually):