Produits MagmaRockMC / MagmaRockTM Products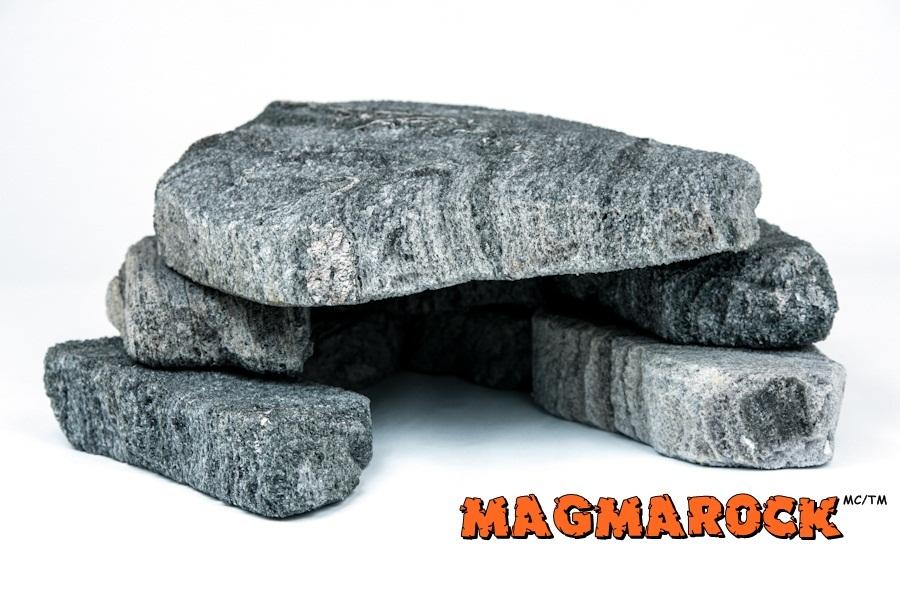 Qu'est-ce que sont les produits MagmaRockMC?


What are the MagmaRockTM Products?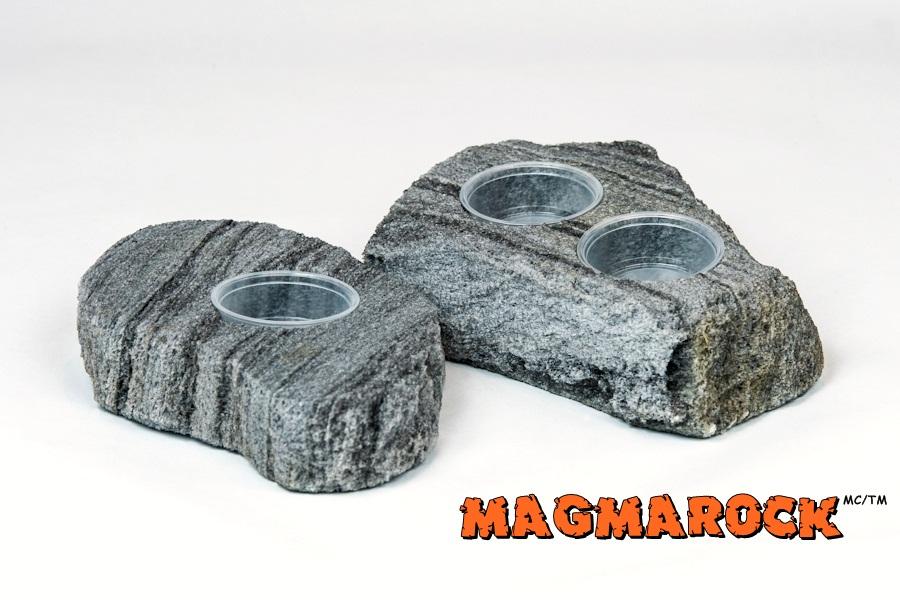 Voici les principaux caractéristiques et avantages de ces produits:


Naturel – Les produits MagmaRockMC sont faits de roches de lave offrant ainsi un aspect véritablement naturaliste à tous les terrariums. Pourquoi utiliser des résines de plastique artificielles pour essayer d'avoir l'air naturel quand on peut simplement utiliser ce que la nature nous offre?

Léger – Les produits MagmaRockMC sont incroyablement légers. En fait, ils sont jusqu'à 80% plus légers que les autres roches naturelles, les rendant faciles à manipuler pour vous le propriétaire, mais assez pesant pour vos animaux. Essayez-les et vous serez surpris!

Unique – Les produits MagmaRockMC sont d'abord façonnés par Mère Nature, puis travaillés artisanalement pour en faire des chefs-d'œuvre uniques. Cela vous permet donc d'offrir un terrarium unique pour chacun de vos animaux tous aussi uniques!

Convivial – Les produits MagmaRockMC ont été conçus pour être naturels et attrayants, mais jamais au détriment d'être pratiques et faciles à utiliser. Ils ont aussi été conçus pour convenir à la fois aux besoins des animaux et de leurs propriétaires, le tout sans compromis!

Écoresponsable – Les produits MagmaRockMC utilisent la roche de lave, une ressource renouvelable et durable qui est simplement récoltée des volcans inactifs, et non extrait de la Terre. Après tout, posséder une partie de la nature devrait être fait en harmonie avec la nature.

Sécuritaire – Les produits MagmaRockMC sont plus sécuritaires à utiliser que les produits faits de plastique car les roches de lave n'émettent aucun composé organique volatile (COV) dangereux. De plus, ils sont plus sécuritaires que de simples roches naturelles car ils ont un fond plat et parfaitement stable, les rendant d'abord faciles à installer de manière sécuritaire puis sans soucis à utiliser.



Here are the main features and benefits of these products:


Natural – MagmaRockTM products are made of natural lava rocks which give a truly naturalistic look to all terrariums. Why using artificial plastic resins to try to look natural when you can just use what Nature has to offer?



Lightweight – MagmaRockTM products are incredibly light. In fact, they are up to 80% lighter than other natural rocks, making them easy to handle for the owner, but still making them heavy enough for your pet. Try them and you'll be amazed!

Unique – MagmaRockTM products are first shaped by Mother Nature herself then handcrafted into one of kind masterpiece. This enables you to do unique terrariums for your unique pets.


User-Friendly – MagmaRockTM products have been designed to be natural and great-looking but never at the expense of staying practical and user-friendly. They also have been designed to suit both the pets and their owner needs, without any compromise.

Eco-Friendly – MagmaRockTM products use lava rocks which are renewable and sustainable resources that are simply harvested from inactive volcanoes, and not extracted from the Earth. After all, owning a part of Nature should be done in harmony with Nature.


Safe – MagmaRockTM products are safer to use than plastic-made products as lava rocks emit no dangerous volatile organic compounds (VOCs). Moreover, they are safer to use than plain rocks since they have flat bottoms and are perfectly stable making them easy to install securely and worry free to use afterward.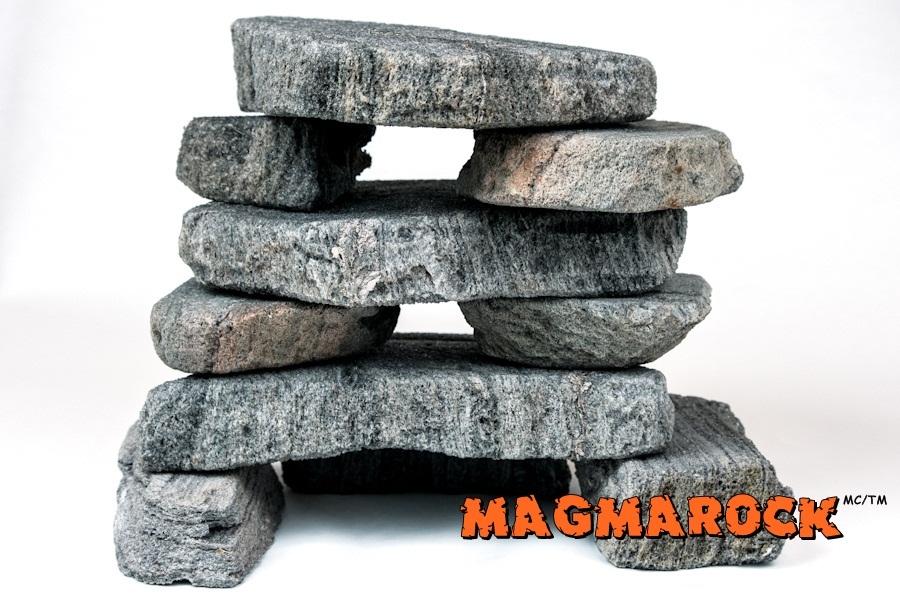 Vous avez des idées de produits que nous pourrions ajouter à notre gammes de produits
MagmaRockMC?
Contactez-nous!
Nous serons très heureux de discuter avec vous sur ce sujet!
You have some product ideas
we could add to our
MagmaRockTM
product range?
Contact us!
We will be happy to discuss this matter with you!